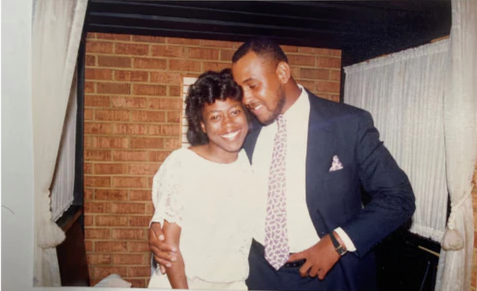 For me grief is like a car accident. Whether blindsided or if you saw it coming, the impact is the same - the car is damaged. An inoperable car serves no purpose. A decision has to be made to either get rid of it, or put it in the shop to get worked on so it can function and serve its purpose again. It'll never be in the condition it was before, but with the right tools and decent amount of work, it can get pretty close and be "like" new. If this "like new" car was to get into another collision, the work needed to get it operable again will be more challenging than the last, but still possible. 
Well, we are not cars, we're human. The work needed to live again after suffering significant loss has to be done by us. There is no one to pay or pass the responsibility off to. We have to utilize the tools of faith, prayer, therapy, etc. It is hard work but it has to be done because dangers of idleness are significant. Idleness gives opportunity for the enemy to plant seeds of hopelessness in an attempt to turn it into depression and no will to live. Fully knowing, God would not breathe breath into our bodies if there was no purpose for our existence. 
My name is Arielle Rose and from January 2021 to May 2022 I wrote the Healing Journey Prayer Journal.  It was inspired by the loss of my dad unexpectedly on September 13, 2020. I kept this journal near to my heart but toward the end of 2022 I began to first share it with my sister and mother. The Lord in His wisdom called my mother home on January 21, 2023. I now dedicate the Healing Journey Prayer Journal in loving memory of my parents. They taught me the greatest lesson there is and that is that Jesus Christ is Lord. They were models of unwavering faith in God. Through my own tests and trials, God has developed my faith to stand firm on what I personally know to be true. 
The creation of the journal has led to the founding of Thrive Journals LLC. It is my prayer that God will direct this company and our messages to those who need it most. To those who experience difficult seasons that cause them to question their faith. I am a witness that He is a keeper and a sustainer. I am a witness that His plan is still good amidst the bad. I am a witness that He which hath begun a good work in you will perform it until the day of Jesus Christ. God is not giving up on you, so don't give up on him. He is the best author, there is no one better to be tasked with writing your life story. I know the tears come and last much longer than a night, but they will dry. God has designed a life for you that is worth living. I didn't say surviving, I said living, not barely making it but thriving! Not thriving because everything is good and going your way; but thriving in spite of. 
Welcome to Thrive Journals, let's thrive together!