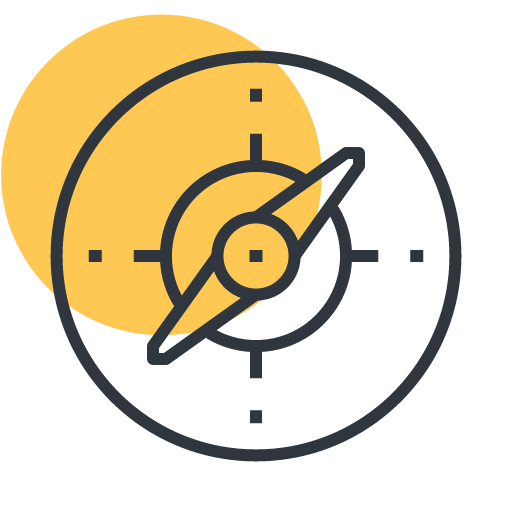 People who write down their goals and review them regularly are far more likely to achieve them. The Thrive Journal helps you take those big, lofty goals, and break them down into smaller achievable steps.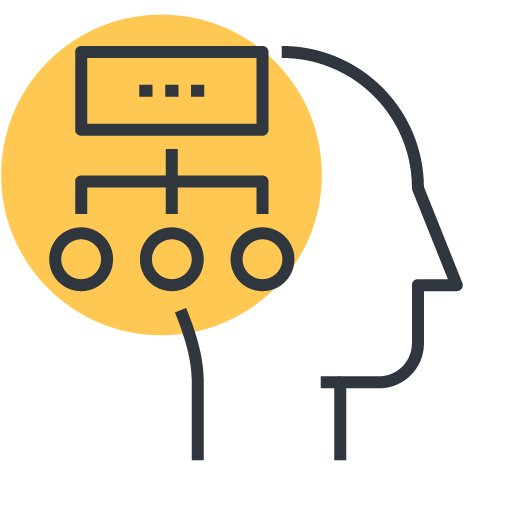 It's not about having the perfect diet or the best personal trainer. It's about paying attention to your body, so that you can start to understand your patterns and recognize your biggest obstacles.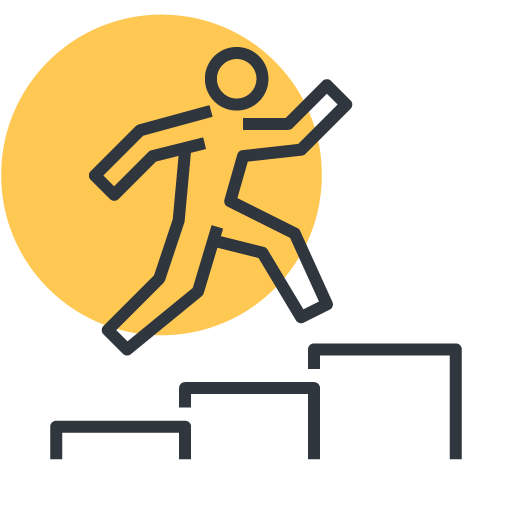 Whether your goal is lasting weight-loss, lifelong health, or just a clear headspace, each page of the Thrive Journal is deliberately crafted to help you improve mentally, physically, and emotionally.
A study from The Center for Health Research, involving nearly 1,700 participants, also helped inspire this journal. The study, published in the American Journal of Preventative Medicine, found those who wrote everything down lost twice as much weight as those who didn't.
"The more food records people kept, the more weight they lost."

Dr. Jack Hollis, PhD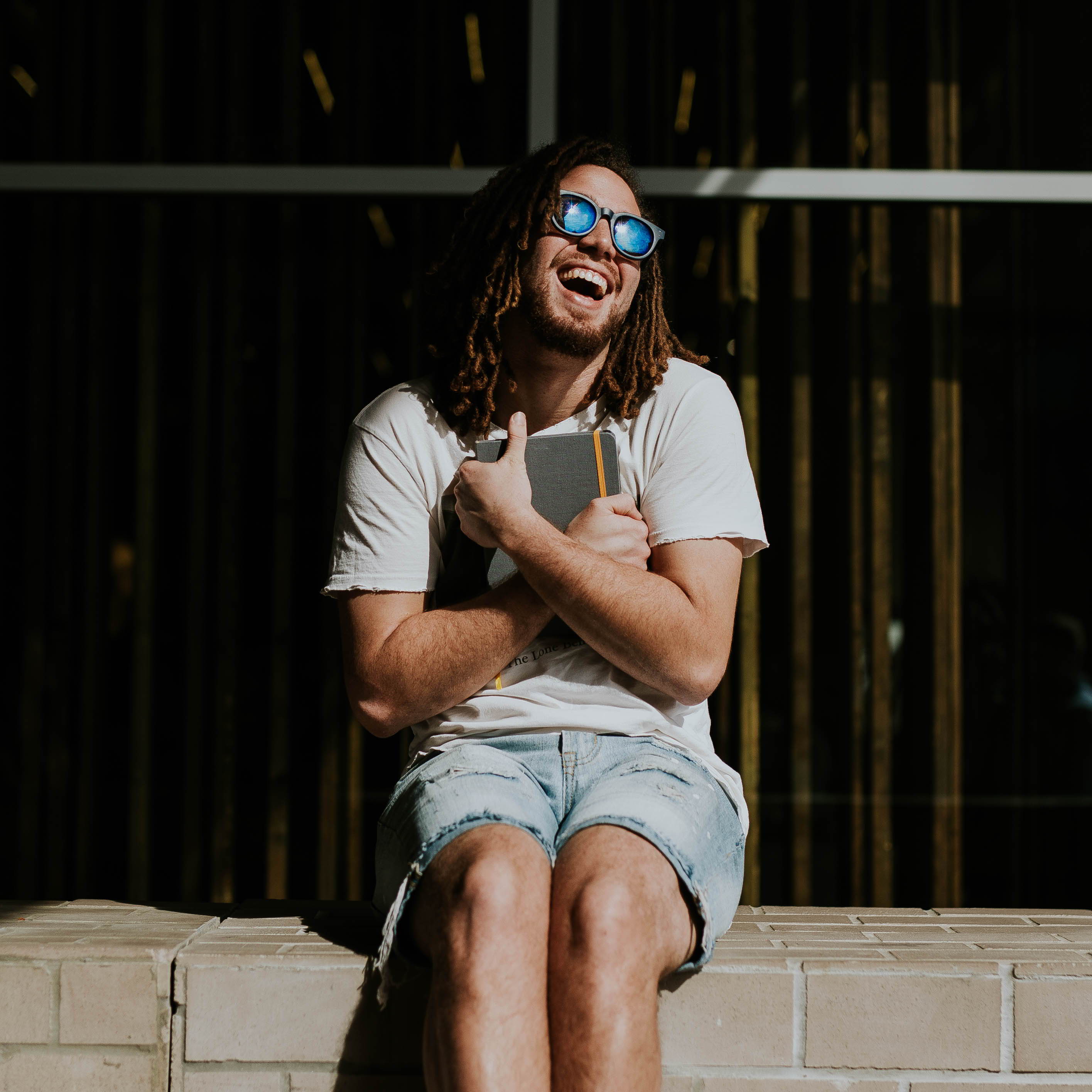 "I love the Thrive Journal. I've been using it just a little over a week each day, and I already feel the habit of keeping a journal forming. I've tried other planners without any life-changing results. I find your Thrive Journal to be the perfect balance of all the pieces I look for in a journal: mindfulness/reflection, food, sleep, and overall mental health."
"I'm not a granola that walks around with no socks and shoes and exclusively eats at Whole Foods, but your journal has helped me organize the stressful voice in my mind and enabled me to tackle my own demons methodically. I also meditate, never thought I would do that. Food diaries are way more important than I ever have given my girlfriend credit for. I never realized how much my food consumption affected my disposition. Cheers and thank you for this wonderful gift."
"This planner really helps me build a steady routine while also keeping track of my emotional and physical health. It helps keep my anxiety in check. Thank you for all of the time you have put into this awesome product. So happy I backed the Kickstarter!
"I love it! It helped me put structure to my sports and eating habits. Quality materials and love the yellow accents :)"

"I LOVE the Thrive Journal. It's exactly what I've been looking for: it gives me a way to keep track of my food, exercise, and the things I do to take care of my mental health (like yoga, massage, and acupressure), it prompts me to reflect on my day and practice gratitude, and it only takes 5 minutes. I'm on my third one, and I'll be using them for life."

"To be honest, I bought this journal because I judged it by its cover. I expected it to be beautiful- and I felt that if I hated the inside, I could write over whatever was in it. I had no idea that it would be as helpful as it was! I was so much more focused using this journal, and much more positive. It helped me feel like my goals were within reach and so close I could kiss them- and tracking meals and water definitely made me more aware of how much good food I wasn't eating before. Thank you, Thrive Journal Team!"

"I received my journal just as I was getting ready to start on my Keto way of eating. It was a tremendous help, not just keeping my food on track but kept my attitude, self awareness and my head in the right place. I am 6 months into my Keto lifestyle (and quite a few sizes down too!!) and I honestly believe that my journal was an essential tool that helped me get started and succeed. Thank you for a great and physically beautiful product.The look and feel is fantastic. Even unpacking it was awesome, the details put into that alone was evident. Very well done."

"This journal has been so helpful to me as I have been putting my health goals together! The pages are easy to fill out and I find it so helpful to be able to track my progress all on paper right there in front of me. I highly recommend the Thrive Journal to anyway who wants to see real progress with their health."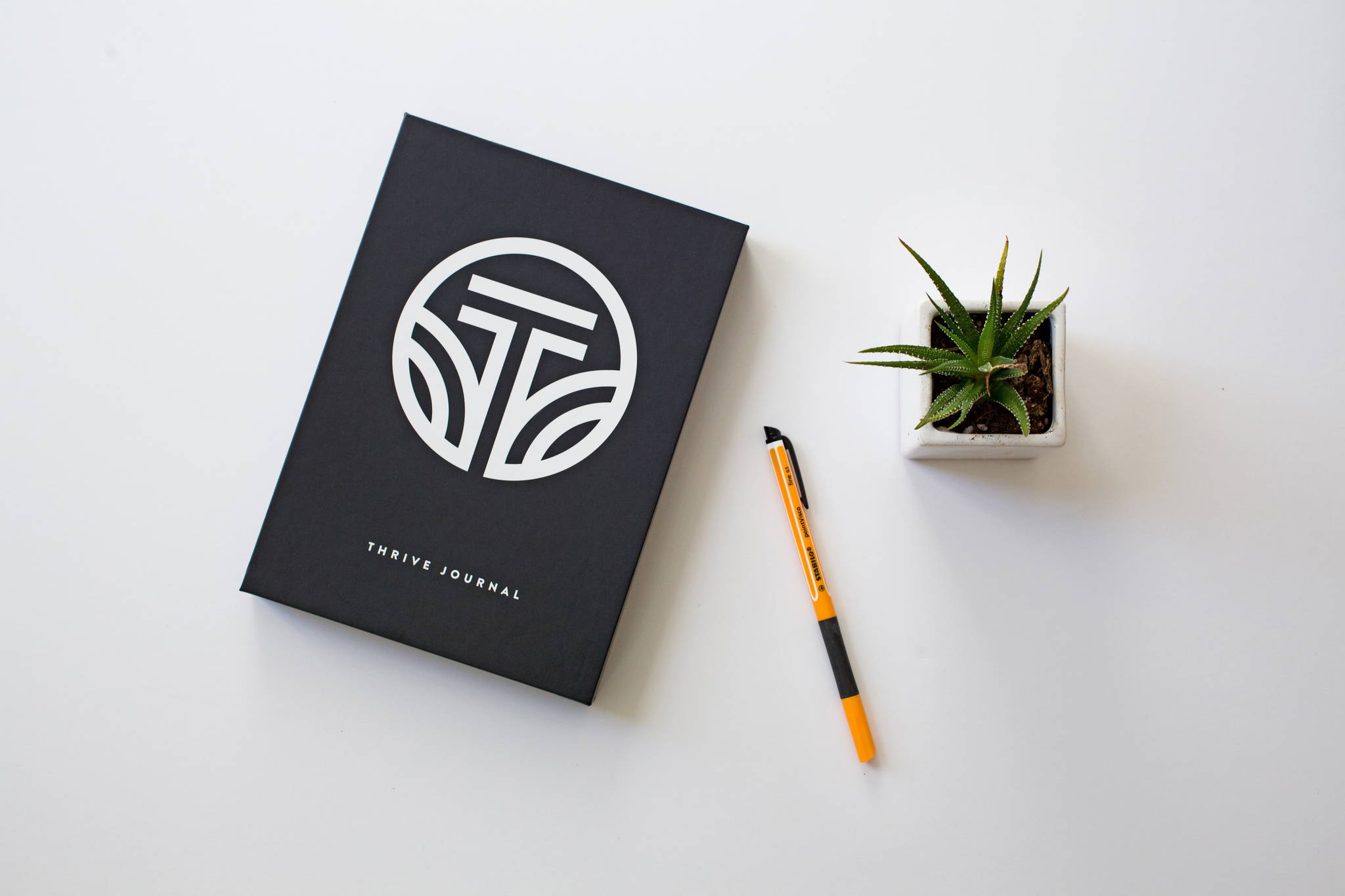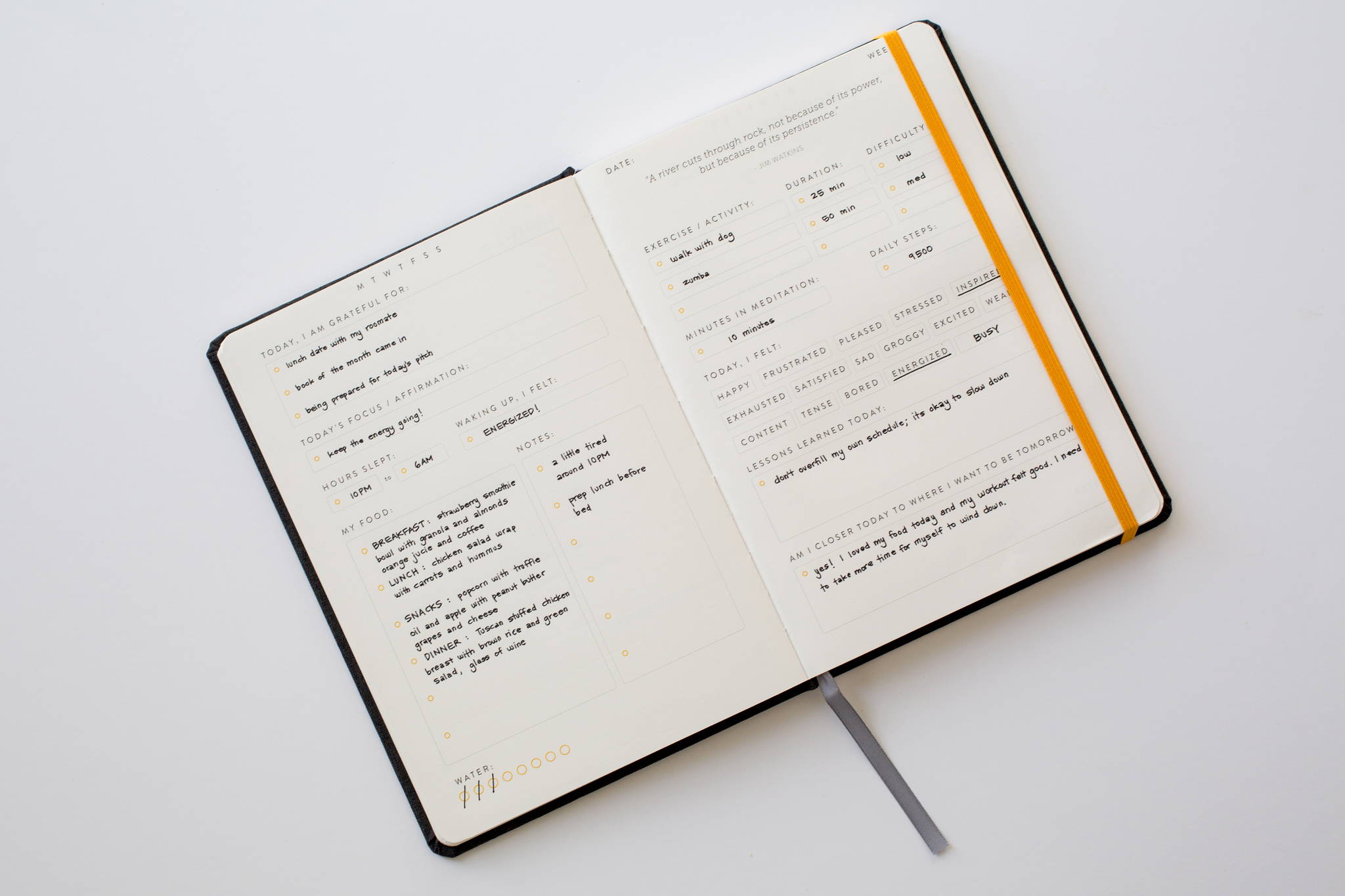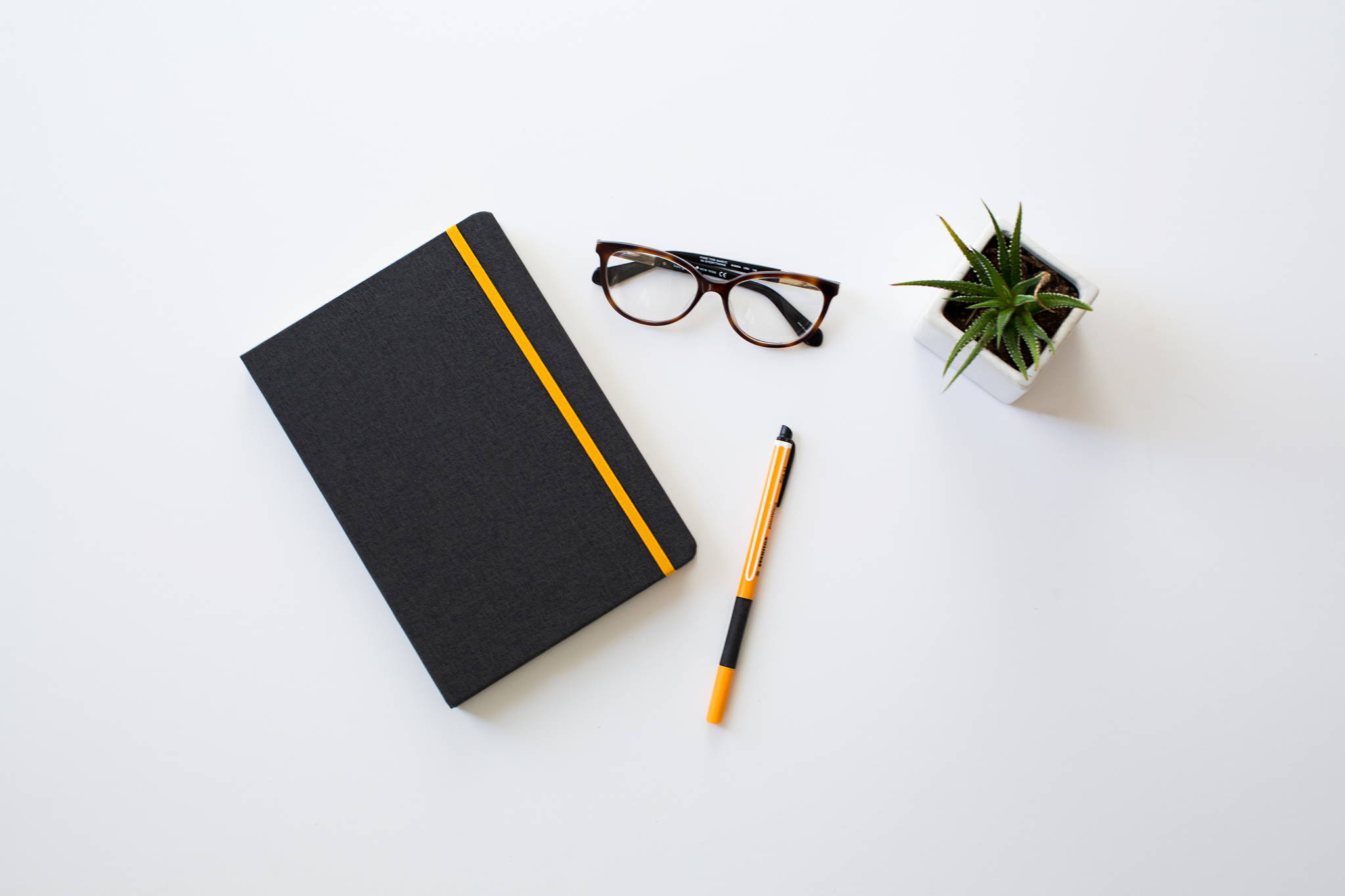 WEEKLY GOAL PAGES - It's a 12 week goal-setting and reward powered canvas for profound progress and lasting results.
DAILY FOOD LOGS - Record daily meals with space to jot down emotions, nutrients, calories, or whatever works best for your body.
ACTIVITY TRACKERS - Track daily workouts and other activities, record daily steps, and measure improvements day after day.
MEAL PLANNING PAGES - Plan your meals each week, create healthy shopping lists, and keep track of your favorite recipes.
MINDFUL PRACTICES - A healthy outside starts within. So we included daily gratitudes, space for meditation, a sleep log, and positive affirmations.
AND MORE - Daily inspiration, weekly and monthly habit tracking, emotion checks, reflection pages, and even more still, all wrapped up in a beautiful package.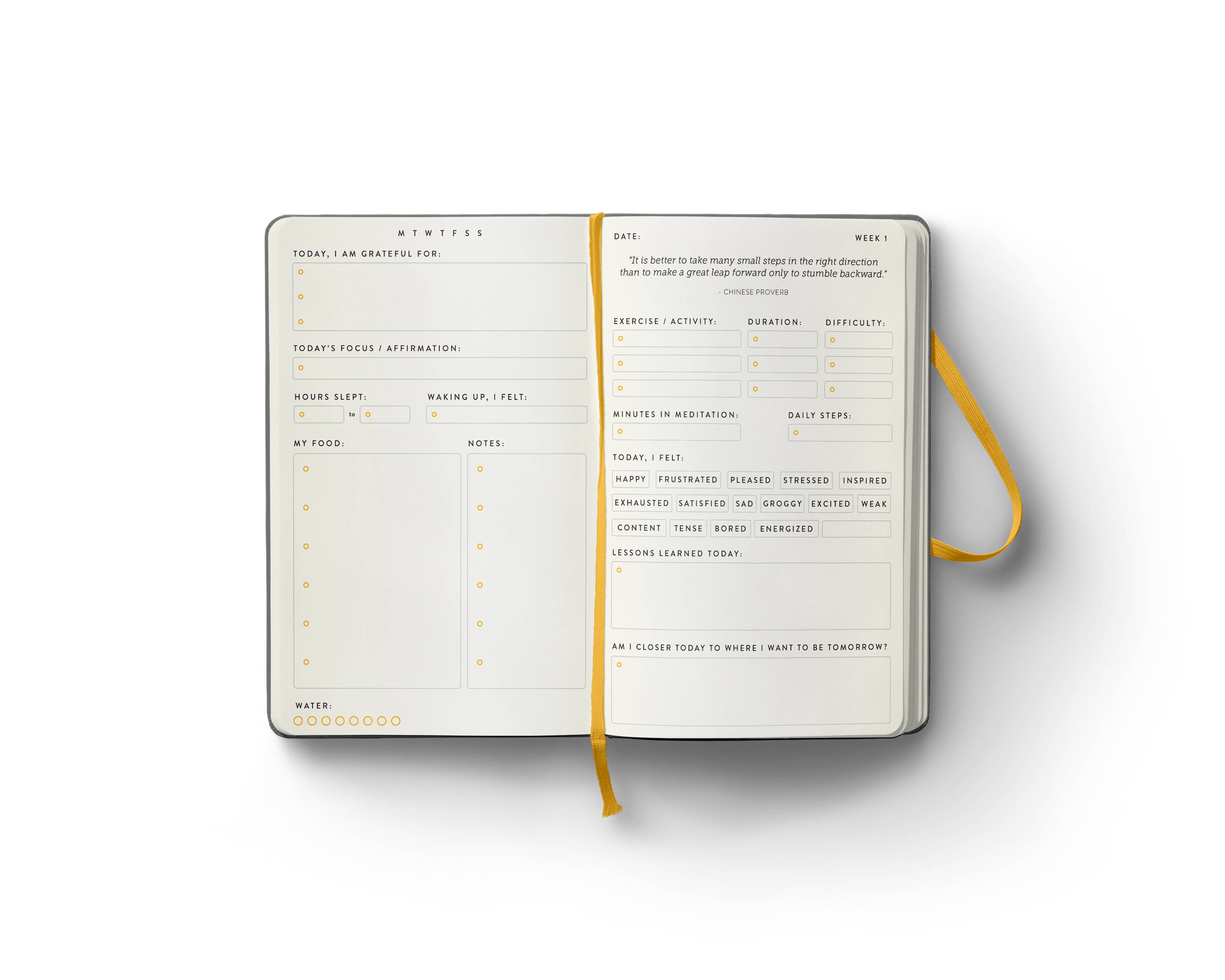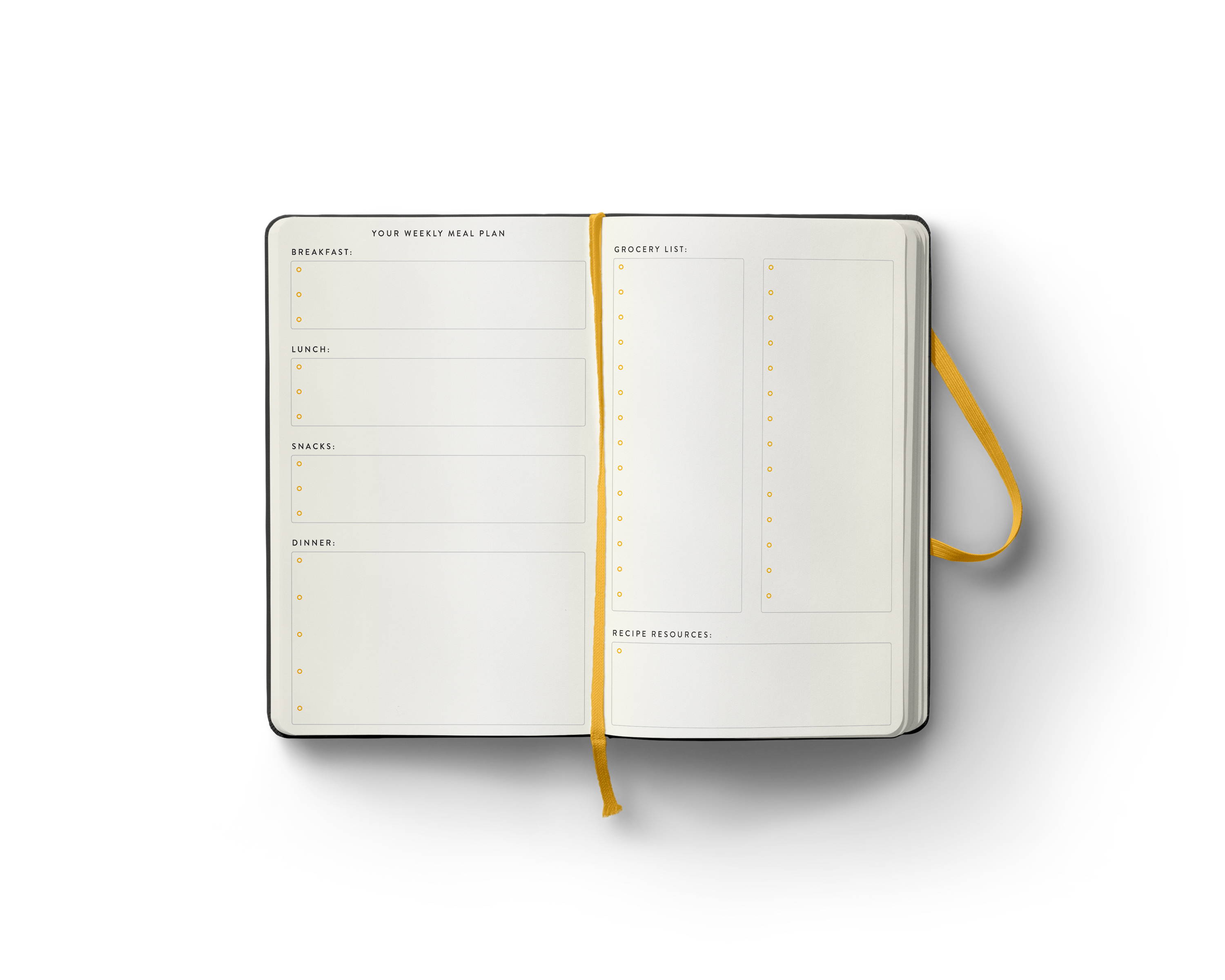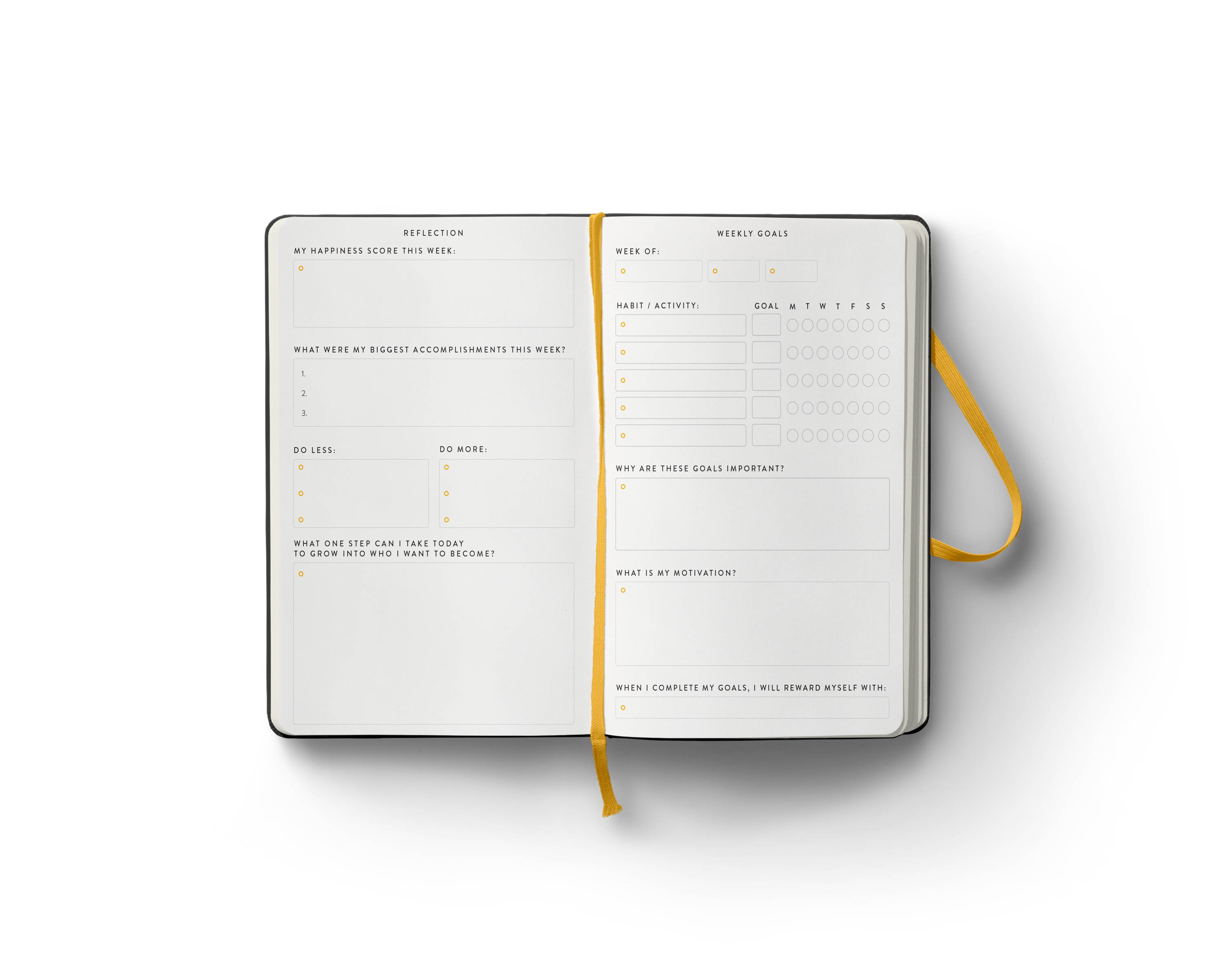 Not only is free-writing healthy, but new studies from the University of Wisconsin, Princeton, and the University of California shows that those who wrote things down performed better and created better habits than those who used apps or laptops. The reason is that handwriting:

Engages different parts of your brain.
Slows you down. In a good way.
Limits your distractions and sparks creativity.
Gives you an edge in understanding and remembering patterns.